Image 1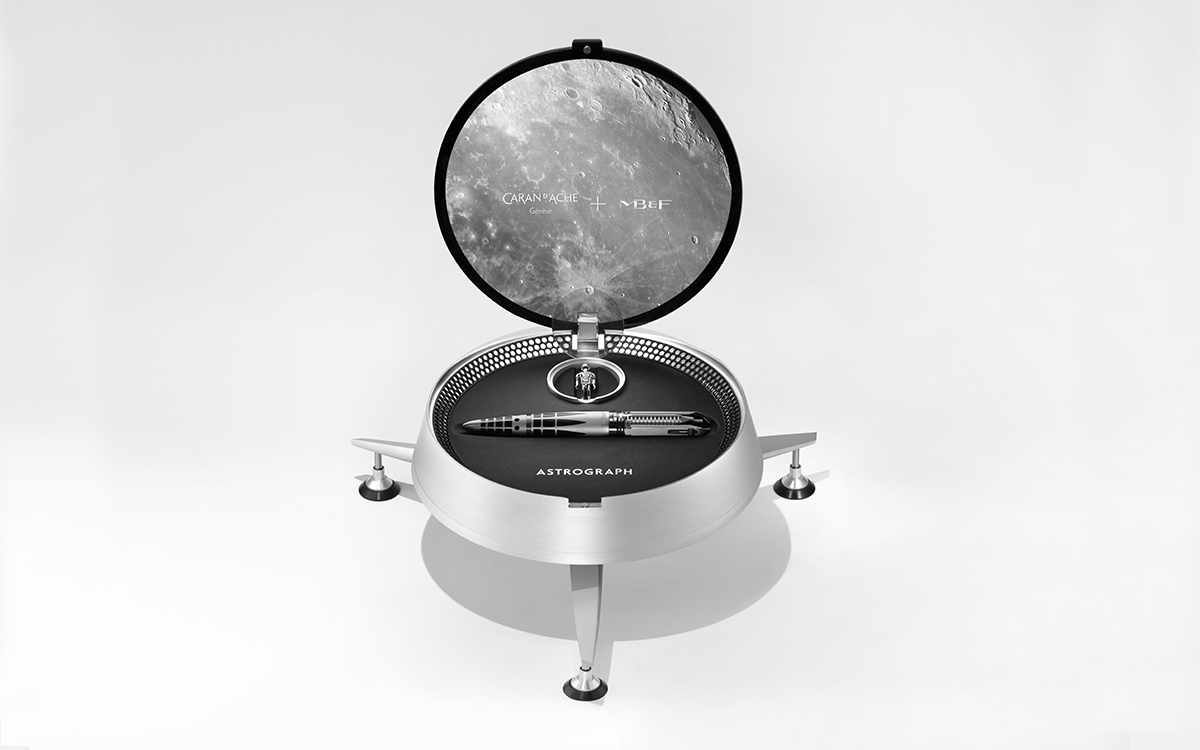 Image 1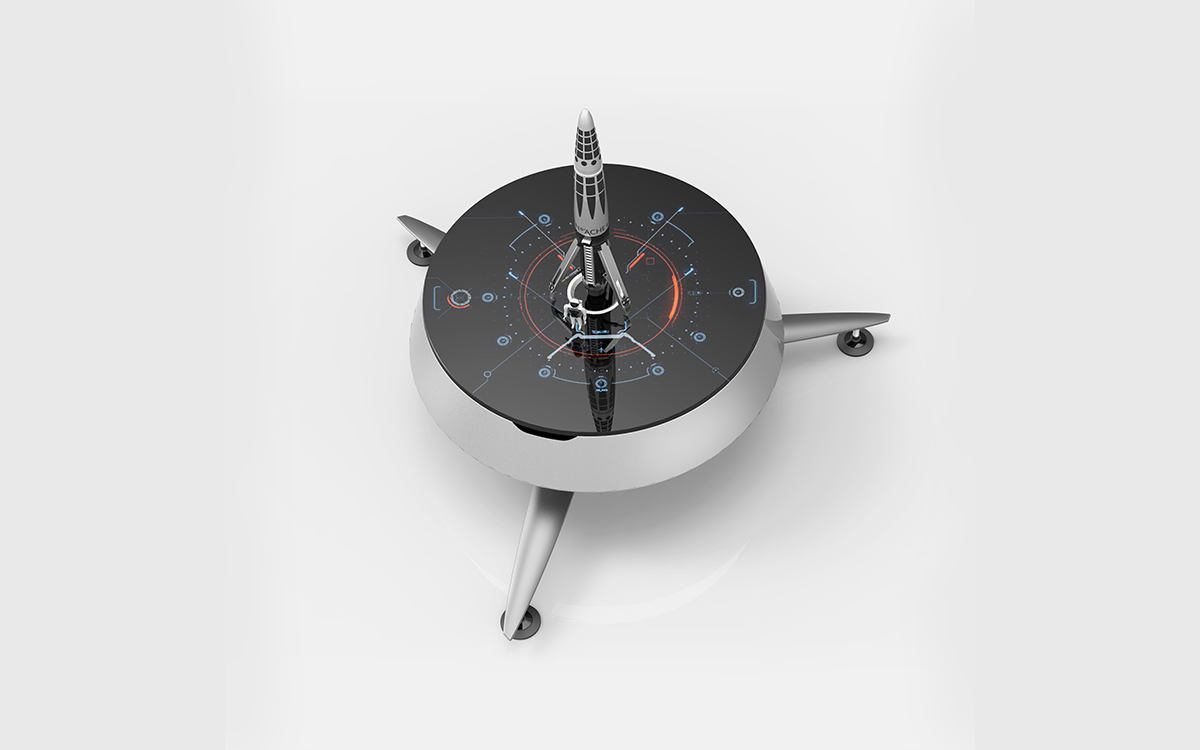 Image 2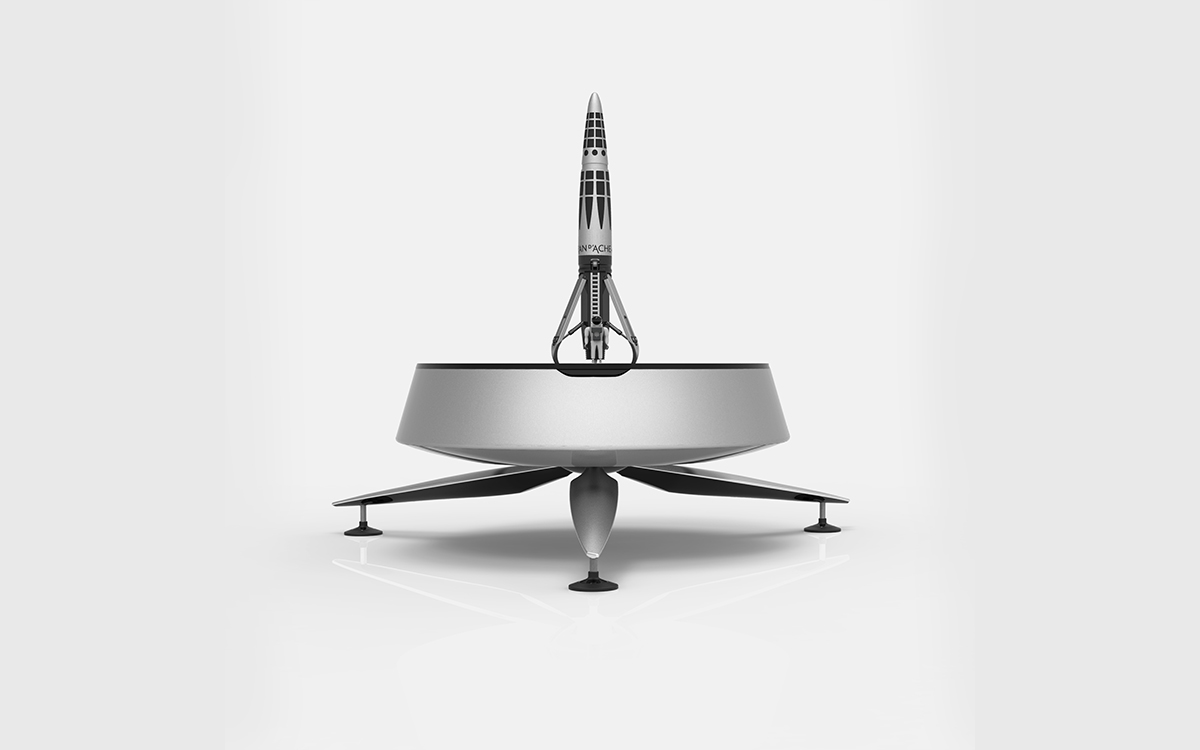 Image 3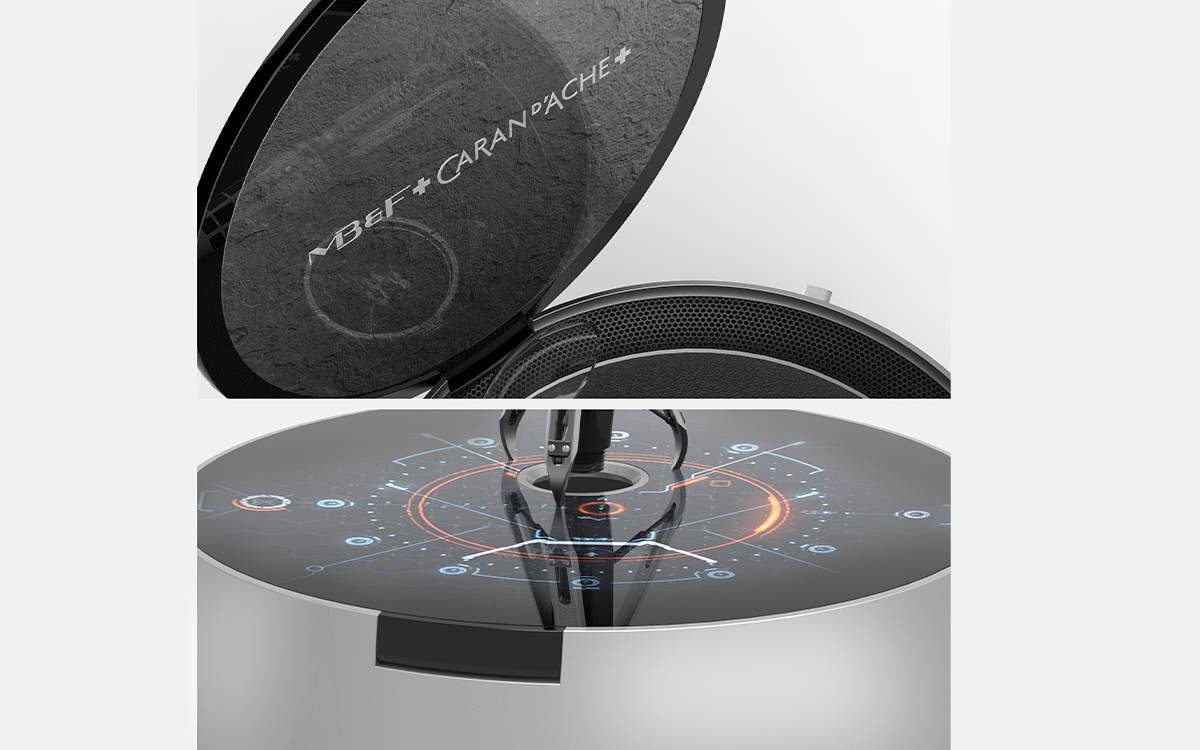 Image 4
<
>




Image 1
Caran d'Ache and the watchmaker MB&F teamed up to create a one-of-a-kind object: a rocket pen. Available in a limited edition, this pen was a genuine technical challenge that was in development for 5 years. ANHA designed the presentation box to house the rocket pen and its astronaut.
Our challenge was to design a homage to the conquest of space and those who kept alive their daring dreams of childhood.
Designed like a launch pad, the presentation box evokes the imminent moon landing. When you open the lid, you glimpse as if through a porthole the cratered surface of the satellite. The little astronaut who comes with the rocket pen is tucked away under a lens that evokes the glass visor of a cosmonaut's helmet.
Once closed, the lid of the box becomes the base of the launch pad in which the rocket pen stands along with its astronaut, ready for lift-off into the infinity of space.